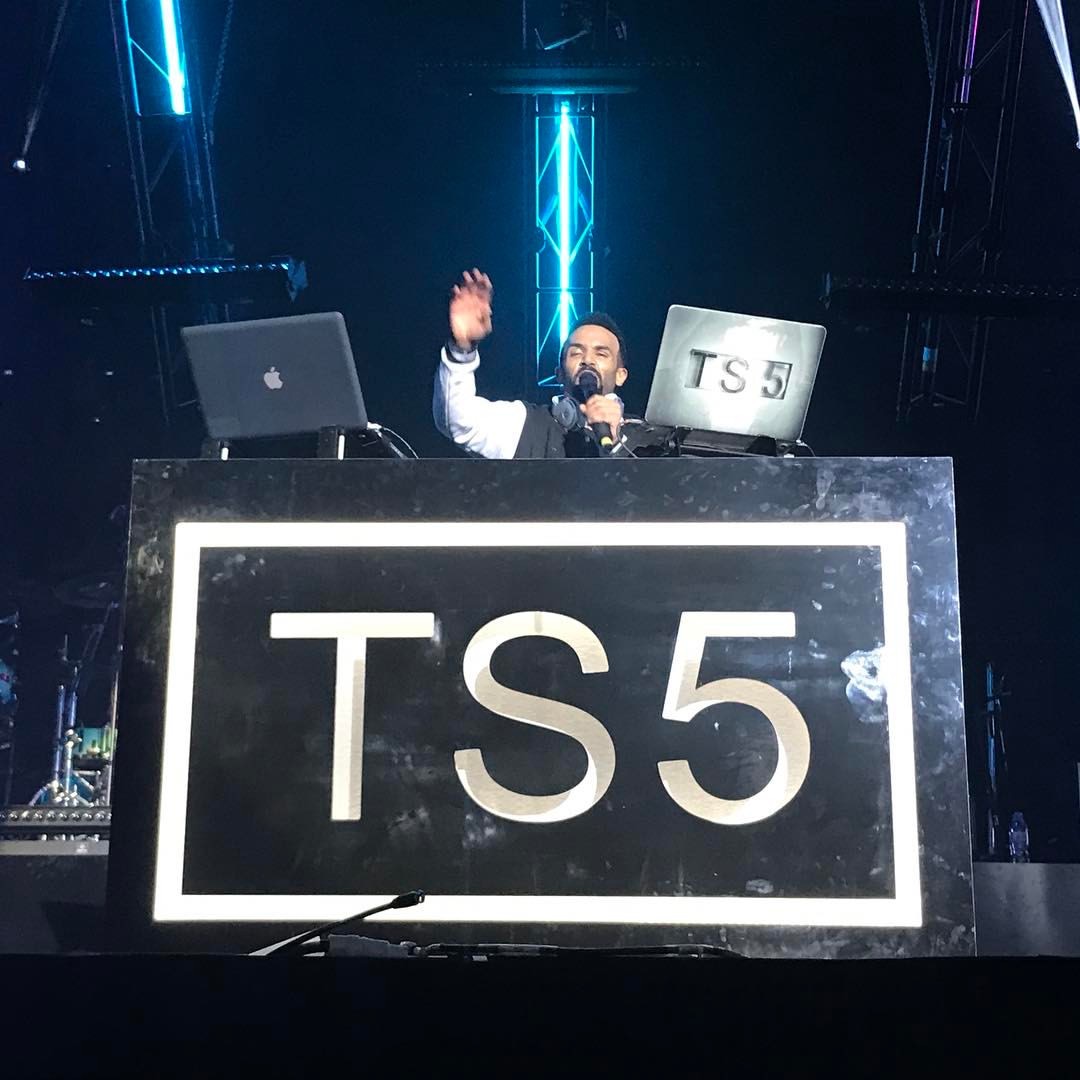 13 Jun

Craig David Presents TS5

If you're as old as me, then you'll remember Craig David blasting his way onto the pop/RnB music scenes almost 20 years ago. He was BIG, BIG news for the British music industry. Young, fresh, hip, American-sounding, sexy-style that everyone went wild for. After being featured on the single "Re-Rewind" by Artful Dodger and then releasing "Walking Away" and "7 Days", he literally soared to fame overnight. And 20 years later, he's still very much in demand.

In his career as a singer, Craig David has 20 UK Top 40 singles and 7 UK Top 40 albums, selling over 15,000,000 records worldwide as a solo artist. He has been nominated for 14 Brit Awards; five times for Best British Male, and twice received a Grammy Award nomination for Best Male Pop Performance. Later in his career, he's collaborated with artists such as Eric Morillo and the Backstreet Boys and released his current album "The Time is Now" in January 2018 featuring hit single "Heartline". He literally sounds exactly as he did 20 years ago – young, fresh and hip.
TS5 started out as an exclusive "pre-party" hosted by Craig at his penthouse home in Miami. His set combines massive old skool anthems from R&B to swing beat, to garage and bashment, while merging current chart-topping house hits. During a set, he sings, is MC and DJ – all three talents rolled in to one.

After posting exclusive sets on Soundcloud gathering thousands of listens every week, TS5's popularity quickly hit the UK with Capital and Kiss broadcasting Craig's sets on a Friday and Saturday night.

In under a year, Craig's TS5 live nights became the most sought after in the UK's capital city. Tickets to the first TS5 headline show in London in July 2015, sold out in minutes, followed swiftly by a second show at Shapes Hackney in October, which sold out even quicker. While his headline TS5 show at the prestigious Brixton Academy sold 5000 tickets in under 3 minutes.

In 2017 Craig brought TS5 to over 100,000 people on the world-famous Pyramid Stage at Glastonbury as well as selling out two O2 arenas earlier on in the year. Selling out venues across the US in 2018 including T5 in New York with a 3,000 capacity and the famous Roxy theatre in LA the TS5 event is becoming renowned for its prestigious party vibes world-wide.

And this year, it's coming to Marbella. TS5 pool party will be hosted exclusively in SISU on July 7th. Tickets start from €75. Grab yours fast before they fly!