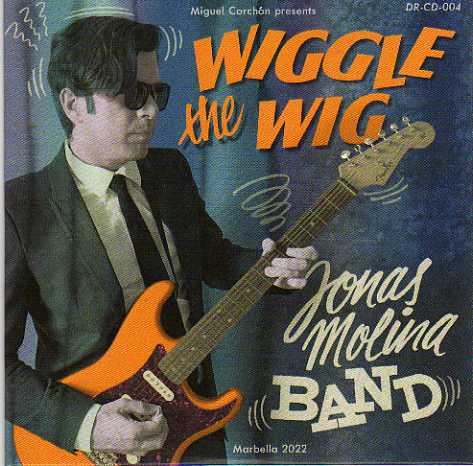 13 Apr

Jonás Molina Band "Wiggle The Wig" (EP)

Although it is not our custom to review EPS but exclusively long-playing records, on this occasion we make an exception to highlight the fine work of Madrid-born singer and guitarist Jonás Molina.

Deeply influenced by West Coast blues and jump blues, in the five own compositions included in the EP, Jonás pays tribute to artists like Duke Robillard, Jimmie Vaughan, Lowell Fulson, Albert King and, in general, to all the great artists of Texas blues, without forgetting of course the essences of swing and boogie, showing his magnificent gifts and an elegance not without great intensity as a guitarist, as well as a more than acceptable vocal development along with his knowledge of the styles he plays.

Recorded in Madrid on May 29, 2022 and mixed in London by Marco Cinelli, in addition to Jonás Molina on guitar and vocals, the rest of the band includes Alberto Fernández on piano, Nata Estévez on sax, Christian Morana on bass and Adrián Carrera on drums.

Five songs, each one better than the last, that show the high level of a musician who deserves to occupy one of the first places in the national blues scene.